The Power of Ideas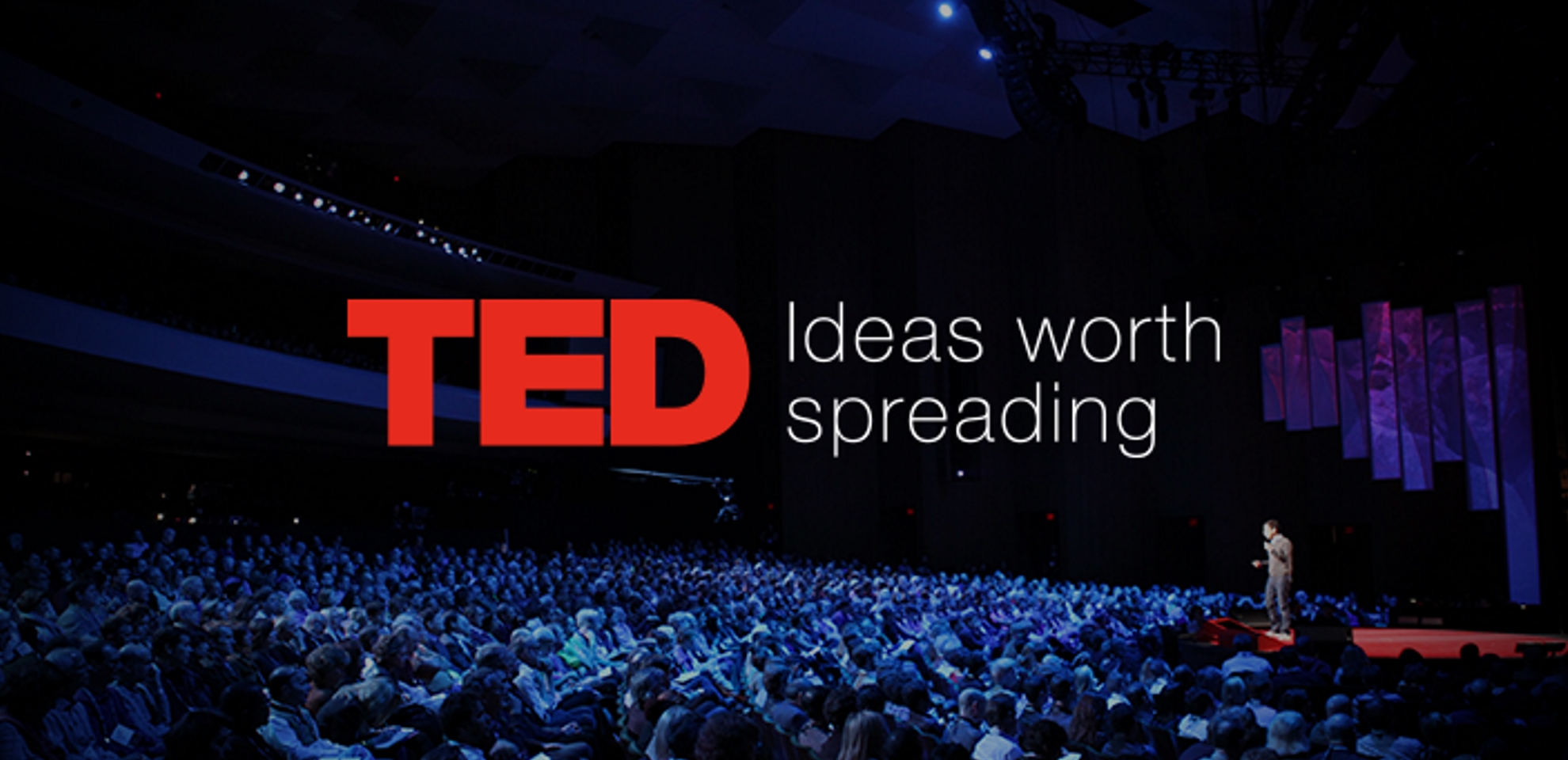 TED (Technology, Entertainment, Design) is a global organization that provides a platform to bring people togeather to share their ideas with a wider audience. The goal of TED is to spread knowledge, spark conversations, and inspire change. Since its founding in 1984 as a confrence in Technology, Entertainment & Design, TED has become a major force in the world of ideas and has inspired millions of people around the globe.
The key feature of TED is it's short presentation style talks, which typically last 18 minutes or less. TED speakers come from a wide range of backgrounds, including science, technology, business, arts, education and more, and they are chosen for their ability to share their ideas in a compelling and engaging way. Another important aspect of TED is its emphasis on diversity. TED is committed to amplifying voices from under-represented communities and to foster a more inclusive and equitable world. This is reflected in the range of speakers and topics covered, as well as in the organization's efforts to make its events and content accessible to a global audience. TED is owned by a nonprofit, nonpartisan foundation.
In addition to its talks, TED produces original podcasts, short video series, animated educational lessons and TV programs that are translated into more than 100 languages and distributed via partnerships around the world. In addition it also offers a range of other resources such as TED-Ed, which offers animated lessons based on TED talks and more than 3000 anually and independently run TEDx program, which allows local communities to organize their own TED-style events. Then there is the "Audacious" Project, through which TED has helped generate over US$3 billion in funding for projects that seek to make the world a better place. Also in 2020, TED launched an initiative to provide solutions to the global climate crisis and set into motion a movement for a net-zero future, called "Countdown". See the complete listing of TED's various programs & initiatives.
Whether you're interested in science, technology, business, education, global issues or the arts, you will surely find something on the TED website(www.ted.com) that will captivate and inspire you. So why not take a look today and see what TED has to offer?
Below is a list of TED videos that I have liked....
- Sugata Mitra:Child Driven Education
- Sugata Mitra:Kids can teach themselves
- Alan Kay:A powerful idea about ideas
- Adora Svitak:What adults can learn from kids
- Geoffrey Canada:Our failing schools
- Conrad Wolfram:Teaching kids real math with computers
- Ken Robinson:Do Schools Kills Creativity
- Amy Tan:Where does creativity hide
- Ann Cooper:What's Wrong with school lunches
- Arthur Benjamin:Teach Statistics before calculus
- Ken Robinson:Bring On The Learning Revolution
- Chen Lizra:The power of seduction in our everyday lives
- Bernie Dunlap:The life long learner
- Scott Dinsmore:How to find work you love
- Ken Robinson:How to escape education's Death Valley
- Birke Baehr:What's wrong with our food system
- Caroline Casey:Looking past Limits
- Stephen Wolfram:Computing a theory of all knowledge
- George Dyson:The birth of the computer
- James Watson:How we discovered DNA
- Jamie Oliver:Teach every child about food-Feb2010
- Jennifer Doudna:How CRISPR lets us edit our DNA-TEDGlobal Sept2015
- Ellen Jorgensen:What you need to know about CRISPR
- David Liu:Can we cure genetic diseases by rewriting DNA
- Jennifer Kahn:Gene editing can now change an entire species forever-Feburary2016
- Ralph Langner:Cracking Stuxnet a 21st century cyber weapon
- Tim Brown:Tales of Creativity and Play
- David Morris:How Cryptocurrency Will Transform Everything
- Siddhartha Mukherje:Soon we'll cure diseases with a cell not a pill
- Diana Laufenberg:How to learn from mistakes
- Don Tapscott:Four principles for the open world-TEDGlobal June2012
- Don Tapscott:How the blockchain is changing money and business-TEDSummit June2016
- Elliot Krane:The mystery of chronic pain
- Greta Thunberg:The disarming case to act right now on climate change
- Guy-Philippe Goldstein:How cyberattacks threaten real-world peace
- Misha Glenny: Hire the hackers!
- Keren Elazari: Hackers: the Internet's immune system
- Roger McNamee: 6 ways to save the internet
- Hajer Sharief: How to use family dinner to teach politics
- Hans Rosling: Asia's rise - how and when!
- Bettina Warburg: How the blockchain will radically transform the economy-TEDSummit June2016
- Paul Kemp-Robertson: Bitcoin. Sweat. Tide. Meet the future of branded currency-TEDGlobal June2013
- Graham Shaw: How to draw to remember more-TedXVienna October2016
- Graham Shaw: Why people believe they can't draw-TEDxHull March2018
- James Veitch: This is what happens when you reply to spam email December2015
- James Veitch: Ultimate Troll-TEDSummit 2016
- James Veitch: The agony of trying to unsubscribe-TEDSummit June2016
- Jason Clay: How big brands can help save biodiversity-TEDGlobal July2010
- Jaspreet Bindra: How Blockchain can transform India-TEDxChennai March2018
- David Bismark: E-voting without fraud-TEDGlobal July2010
- Dr.Sampadananda Mishra: Is Sanskrit still relevant-TEDxTalks Aug2019
- Shimon Schocken: The self-organizing computer course-TEDGlobal Oct2012
- Alanna Shaikh: Why COVID-19 is hitting us now and how to prepare for the next outbreak-TEDxSMU March2020
- Cameron Herold: Let's raise kids to be entrepreneurs-TEDxEdmonton March2010
- Jamie Metzel: Are You Ready for the Genetic Revolution?-TEDxPaloAlto May2019
- John La Grou: A plug for smart power outlets-TED Feburary2009
- John Maeda: Designing for simplicity-TED March2007
- Jonathan Drori: Why we're storing billions of seeds-TED Feburary2009
- Jonathan Drori: The beautiful tricks of flowers-TEDSalon May2009
- Jonathan Drori: Every pollen grain has a story-TED Feburary2009
- Marla Spivak: Why bees are disappearing?-TEDx Global June2013
- Julian Treasure: The 4 ways sound affects us-TEDGlobal July2009
- Julian Treasure: Sound health in 8 steps-TEDGlobal July2010
- Julian Treasure: 5 ways to listen better-TEDGlobal July2011
- Julian Treasure: How to speak so that people want to listen-TEDGlobal June2013
- Karoli Hindriks: Why the passport needs an upgrade-TED August2021
- Ken Robinson: Do schools kill creativity?-TED Feburary2006
- Ken Robinson: How to escape education's death valley-TEDTalksEducation April2013
- Ken Robinson: Bring on the learning revolution!-TED Feburary2010
- Shukla Bose: Teaching one child at a time-TEDIndia November2009
- Amel Karboul: The global learning crisis and what to do about it-TED@BCG Milan October2017
- Seema Bansal: How to fix a broken education system...without any more money-TED@BCG Paris May2016
- Sal Khan: Let's teach for mastery not test scores-TEDTalksLive November2015
- Reshma Saujani: Teach girls bravery, not perfection-TED Feburary2016
- Sugata Mitra: Build a School in the Cloud-TED Feburary2013
- Keren Elazari: Hackers-The Internet's immune system-TED March2014
- Kevin Slavin: How algorithms shape our world-TEDGlobal July2011
- Liz Coleman: A call to reinvent liberal arts education-TED Feburary2009
- Andreas Schleicher: Use data to build better schools-TEDGlobal June2012
- James B. Glattfelder: Who controls the world?-TEDxZurich October2012
- Manuel Lima: A visual history of human knowledge-TED March2015
- Tanya Menon: The secret to great opportunities-TEDxOhioStateUniversity March2017
- Richard Wilkinson: How economic inequality harms societies-TEDGlobal July2011
- Louie Schwartzberg: Nature. Beauty. Gratitude-TEDxSF June2011
- Louie Schwartzberg: The hidden beauty of pollination-TED March2011
- Louie Schwartzberg: Hidden miracles of the natural world-TED March2014
- Lyla June: 3000year old solutions to modern problems-TEDxKC
- John McWhorter: 4 reasons to learn a new language-TED Feburary2016
- Jared Diamond: Why do societies collapse?-TED Feburary2003
- Jared Diamond: How societies can grow old better-TED Feburary2013