Pyrotechnics & Raw Energy rolled into one
Home > Music > Répertoire > Def Leppard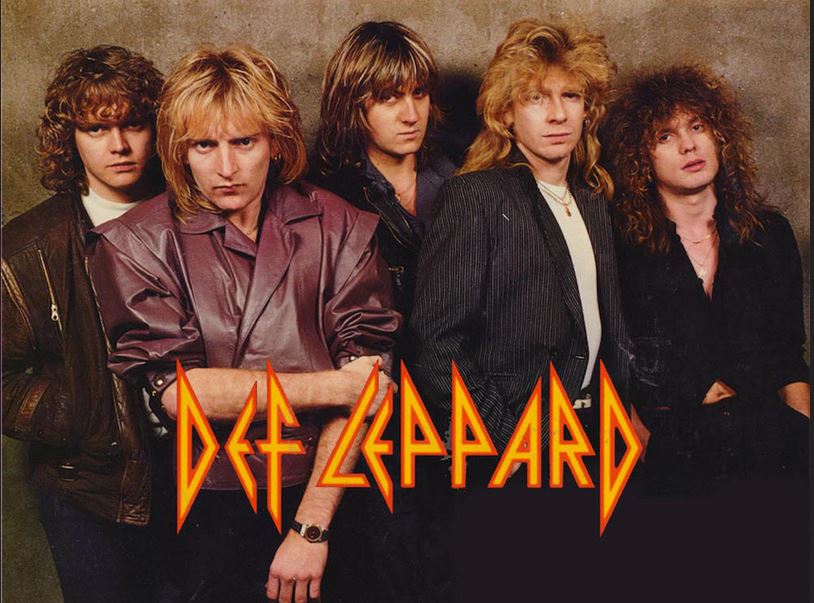 Formed in 1977 in Sheffield,UK they are a British rock band who established themselves as one of the prominent members of the British heavy metal wave of the 1980's.
When formed the following were its band members. . .
Joe Elliott: lead vocals, occasional rhythm guitar, keyboards, piano (1977–present)
Rick Savage: bass guitar, keyboards, backing vocals (1977–present)
Rick Allen: drums, percussion, backing vocals (1978–present)
Phil Collen: guitars, backing vocals (1982–present)
Vivian Campbell: guitars, backing vocals (1992–present)

URL : https://www.defleppard.com/
A few of it's songs that I like. . .

"Animal"

"Armageddon It"

"Hysteria"

"Let's Get Rocked"

"Love Bites"

"Pour Some Sugar On Me"

"Rock of Ages"

"Rock Rock(Till you Drop)"

"Rocket"

"Women"