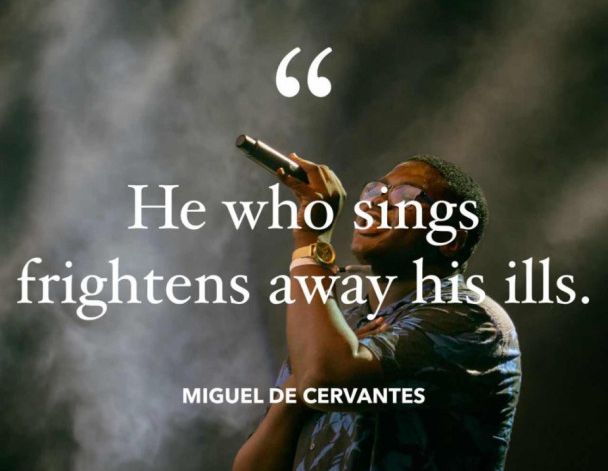 MUSIC, they say is the voice of the soul.
What words fail to achieve, music accomplishes with ease. Music transcends nation boundaries, obscures language barriers and even has connections to the past. It is by that very fact a universal language that brings two lovers together, binds a mother to her child and some say even pleases the Gods.
If music be the food of love, play on ― William Shakespeare
Next to the Word of God, the noble art of music is the greatest treasure in the world ― Martin Luther
Music should strike fire from the heart of man, and bring tears from the eyes of a woman ― Ludwig VanBeethoven
There is geometry in the humming of the strings, there is music in the spacing of the spheres ― Pythagoras

🎧 Répertoire de Musique - A list of scores that have caught my musical ear and sense of rhythm. I hope to build it up over time as a source of my musical joy.
🔊 Online Music - A list of streaming music that I listen to online.
🎙️ Podcasts - A a list of my favourite podcasts.